Welcome to Our New Members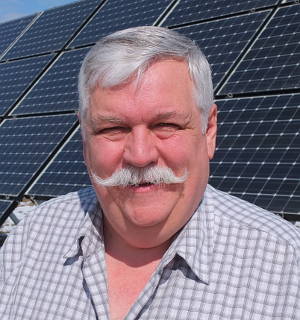 Welcome to UCE! I'm sure you are going to like it here.
My name is Andrew Mills and my task is to tell people how they can financially support the church. We are a completely independent church and do not receive funds from any outside source 1. We have to raise enough money to pay our staff, maintain our building, and to pay for church programs.
There are three ways that the church raises money; we receive donations from our members and friends, we rent out spaces in our building, and we participate in casinos 1. We have been fortunate to be able to arrange our finances so that member donations go almost entirely to pay for our church staff and programs. Our building operations and maintenance are mostly covered by rents and casinos.
There are two financial commitments attached to your membership. First, the church pays about $100 per year per member in support to our denomination (the Canadian Unitarian Council). The second requirement is that you, as a member, need to provide financial support to the church. Members who do not provide identified financial support to the church can have their membership revoked. Each year you will be asked to pledge your support to the church during the annual canvass. Pledge forms will be available in February and March and they are due at the end of March 2.
OK, how much do you need to pledge? 3 As a starting point we suggest about $20 per Sunday. If you attend 30 services a year that would be $600. Set that up as an ongoing donation and it will be $50/month. If you earn $60,000/year then $600/year is 1% of your income. For new members I would recommend the starting donation level of $600/year. Fortunately all identified donations are tax deductible. The $600 donation in this example would give you a $250 tax refund so you would only be donating $350 4. The final decision on how much to give is up to you; if you can give more then please do so, but if you are having financial troubles then it is OK to return a zero-amount pledge.
The best way to donate 5 to the church is through automatic preauthorized monthly deposits 6. Our monthly donors help us pay for the daily operation of the church (it is important to meet payroll!). You only need to set up your monthly deposit once and then each year you can adjust it when you pledge. We just need your bank information (a VOID cheque)and a preauthorized debit form to get you set up 6.
Let me talk about the Sunday collection plate for a moment. Each Sunday we take all the unidentified cash donations and give half away to an outside charity. Many of our regular monthly donors will put $5 or more in the plate on Sunday in support of these outside charities. But these are unidentified contributions. If you are paying your pledge through the collection plate then you should identify your donations so that we can count them toward your pledge and give you a tax receipt. Use a donation envelope (envelopes are in the back of the hymn books) and mark your name on the envelope to make sure your donation is identified. You can still put some additional change in the plate but that unidentified change will not count towards your year-end tax receipt.
The last type of donation is a bequest. When Karen and I last reviewed our wills we left a percentage to the church. When the church receives a bequest it usually goes to the endowment fund 7 which is a protected long-term investment fund for the church. If you would like more information on bequests then please contact me directly. They are as simple as setting a percentage in your will.
Ok, that's a lot about money. Where should you start as a new member? Volunteer! That's the way to get started. Sign up for activities around the church and get involved. Over the years we find that the biggest volunteers are some of our biggest donors. The people you see doing all the volunteer work around the church are all donating to the church. So volunteer, start your journey, and you will be inspired to donate to the Unitarian Church of Edmonton.
Give me a call and we can set up your ongoing monthly donation!
There are a number of articles where you can find more information on the topics covered in this article in these footnotes:
1. See the article We Are Our Own Church on the canvass web site.
2. See the article How to Pledge on the canvass web site.
3. See the article How Much Should I Give on the canvass web site.
4. Charitable Donation Tax Credit Calculator
5. See the article How to Donate on the canvass web site.
6. See the article Preauthorized Deposits on the canvass web site.
7. See the article Available Funds on the canvass web site