Tap or mouse over a flame, carry it over to another candle. Repeat. Use
BLOW OUT THE CANDLES
at the bottom to start over.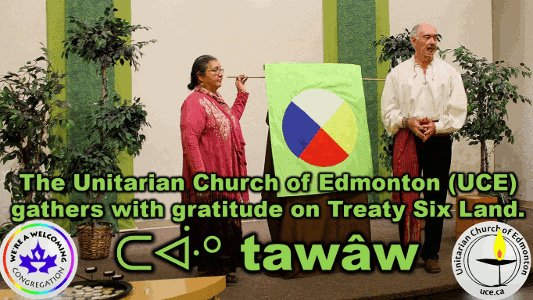 📞 Dial +1 587 328 1099
id 977 7945 3314 code 24325
Jun 4, 2023

Flower Communion — Rev. Rosemary Morrison
Everyone is welcome to attend in-person or online. Zoom links are on this page and in our calendar.
We donate half of the loose cash collected each month to a different charity.
YOUTH EMPOWERMENT & SUPPORT SERVICES (YESS), Edmonton, has been providing support, programs, housing and resources to youth who are lost, abandoned without a place to turn for over 35 years. Over 60,000 meals are served annually to this high needs group. YESS needs $6 million annually to stay up and running and one half of that amount comes from donations.
Visit yess.org
The Unitarian Church of Edmonton is a congregation
openly and honestly searching, learning, connecting, and serving.