Holiday Office Hours
• Open: Dec 20 to 23, Mon to Thu
• Closed: Dec 24, 27, 29, 30 and 31
• Open: Tue, Dec 28
• First day back, Tue, Jan 4, 9:00 am
Dec 5

➡

"Joy To Our World!" -- Rev. Rosemary Morrison
Dec 12

➡

"The Joy of Wintertime" -- Rev. Rosemary Morrison
Dec 19

➡

"Oh Mitten Tree" -- Maria Jenkins & the UCE Youth
Dec 23

➡

"Blue Christmas" -- Rev. Rosemary Morrison
Dec 24

➡

"A Joyful and Gentle Christmas Eve" -- Rev. Rosemary Morrison
Dec 26

➡

"Surprised by Joy" -- Rev. Rosemary Morrison
In-person worship services are limited in attendance. Zoom links are below and in our calendar.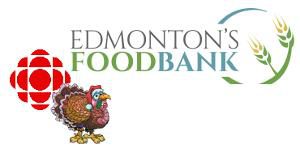 UCE continues its tradition of "Sharing Our Abundance" with a selected charity each month. The charity of the month for November is: CBC Turkey Drive (via Edmonton Food Bank).
Mark November 30 as "Giving Tuesday" in your calendar. Consider celebrating it by an extra donation to UCE (perhaps to the Endowment Fund?), to other charities— or why not both

RISE is made up of people from all walks of life committed to moving reconciliation forward in our community. They are committed to raising awareness of the lasting impacts of residential school, creating safe spaces for conversations about reconciliation, and offering opportunities to learn more about and engage with Indigenous culture.
For more information: http://risedmonton.ca/
Unitarian Church of Edmonton Calendar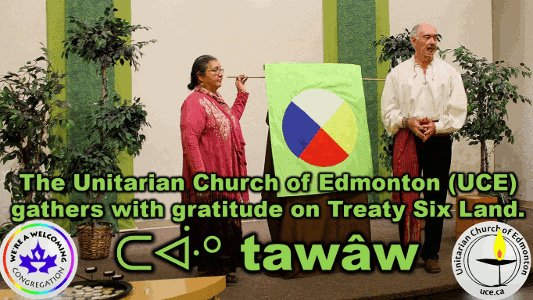 Sunday Services, Keeping in Touch Events, Chorealis, UCE Kids & Youth, and UCE Board & Committee Events have gone online. Click on any calendar entry for the connection details and full description. Look for them by colour.
The Unitarian Church of Edmonton is a congregation
openly and honestly searching, learning, connecting, and serving.