📞 Dial +1 587 328 1099
Meeting ID: 977 7945 3314
Jul 10, 2022

Genocide Memorial -- Rev. Audrey Brooks

Jul 17, 2022

Making Sense of Suffering: A Personal View -- Linda Guebert
Everyone is welcome to attend in-person or online. Zoom links are on this page and in our calendar.
We donate half of the loose cash collected each month to a different charity.
Unitarian Church of Edmonton Calendar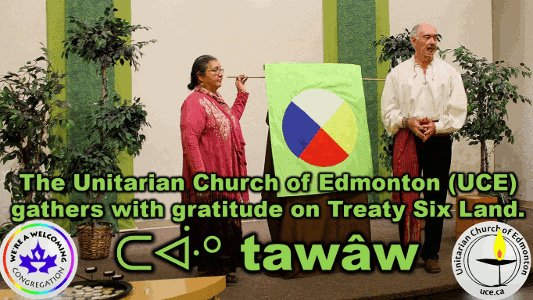 Sunday Services, Keeping in Touch Events, Chorealis, UCE Kids & Youth, and Church Business, Board etc. have gone online. Click on any calendar entry for the connection details and full description. Look for them by colour.
The Unitarian Church of Edmonton is a congregation
openly and honestly searching, learning, connecting, and serving.