Sunday Services: join us at 10:30 am online at uce.ca/service or by  phone Meeting ID: 200 338 874 +1 587 328 1099
Tuesday Night Social: 7 pm, connect online at uce.ca/tuesdaynight or by phone Meeting ID 956 5643 4070 +1 587 328 1099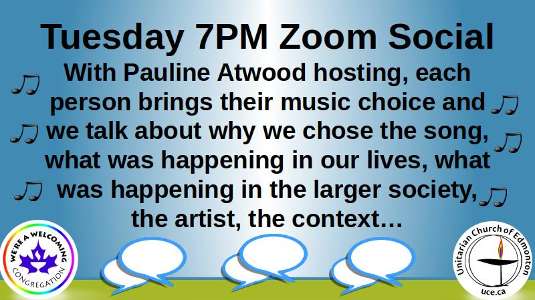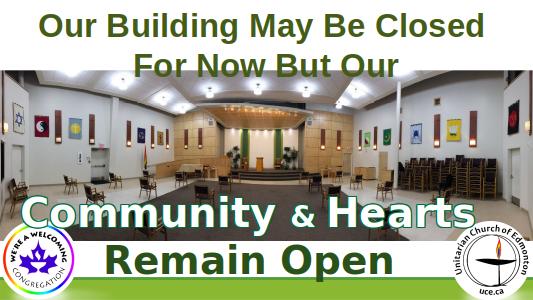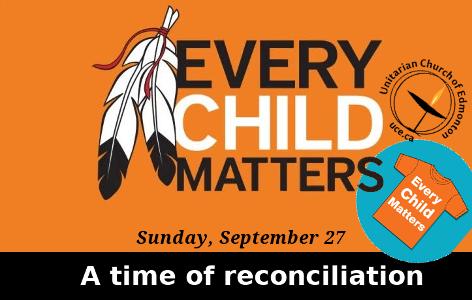 For the month of September, the UCE has identified Camp fYrefly, a summer camp and leadership retreat designed for lesbian, gay, bisexual, trans, two-spirit, intersex, queer, and questioning youth, (LGBTQ2S+.) Designed to help youth develop the leadership skills and personal resiliency necessary for them to become agents for positive change in their schools, families, and communities.
Watch for special guest speakers from camp fYrefly after one of the Sunday services in September.
The Unitarian Church of Edmonton is a congregation
openly and honestly searching, learning, connecting, and serving.
In order to keep a safe workplace for our staff, our members, and our friends, our building is only open to a select number of necessary staff and volunteers. Please contact Janet (chadmin@uce.ca or 780-454-8073) with any questions.
Unitarian Church of Edmonton Calendar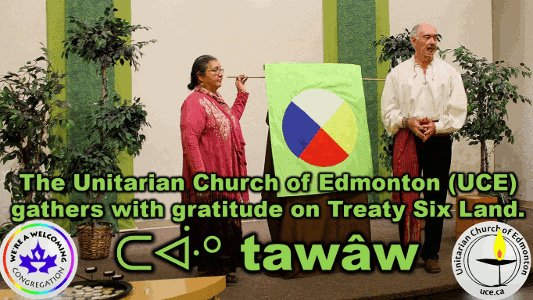 Click the down arrow control for our list of calendars.
Sunday Services and Keeping in Touch Events have gone online. Click on any calendar entry for the connection details and full description. Look for them by colour.
Using a calendar on your cell phone or email? To connect our calendar to yours, click on the plus icon.
@UnitarianChurch on Facebook