We are closed for regular worship services and events. We invite you to participate in a compassionate, supportive community at our Sunday Services at 10:30 am MDT, Tuesday AM Coffee with Reverend Lee Anne Washington at 10 am, and Tuesday Night Music (bring your favourite tunes) at 7 pm.
10:30 am Meeting ID 200 338 874 +1 587 328 1099
10:00 am Meeting ID 984 8583 4810 +1 587 328 1099
 7:00 pm Meeting ID 956 5643 4070 +1 587 328 1099
The Unitarian Church of Edmonton is a congregation
openly and honestly searching, learning, connecting, and serving.
Unitarian Church of Edmonton Calendar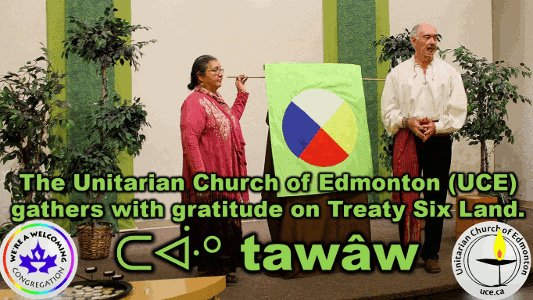 Click the down arrow control for our list of calendars.
Sunday Services and Keeping in Touch Events have gone online. Click on any calendar entry for the connection details and full description. Look for them by colour.
Using a calendar on your cell phone or email? To connect our calendar to yours, click on the plus icon.