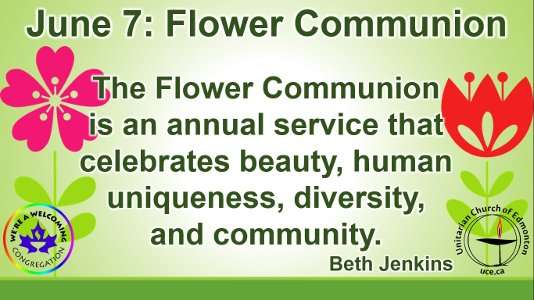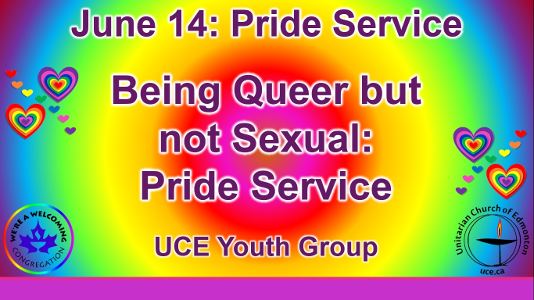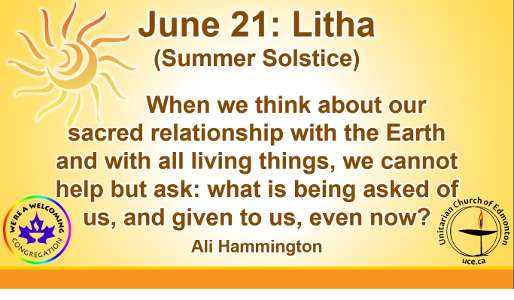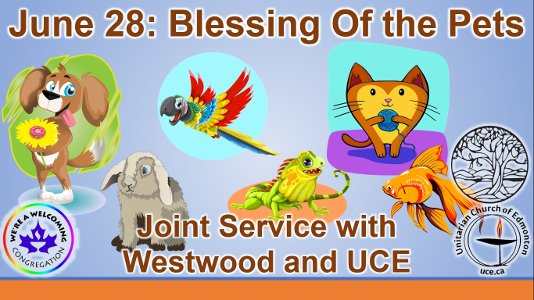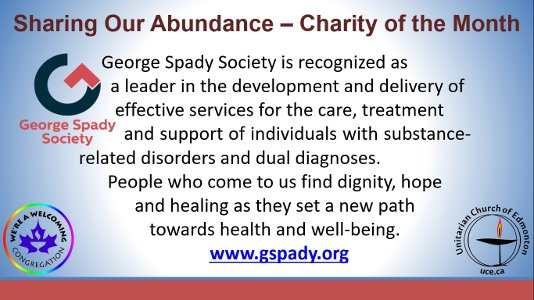 Sunday Services and Keeping in Touch Events have gone online. Each calendar entry has the connection details.
All foreseeable Sunday Services will be on Zoom. 
This would be a great time to have everyone reconfirm their information using the Member Information Update page. Just choose 'Regular verification' as your reason for the update.
Even though we are Physically Isolating, we don't need to be Socially Isolated. There will be a weekly Zoom Coffee Hour, every Tuesday from 7pm-8pm.
The Unitarian Church of Edmonton is a congregation
openly and honestly searching, learning, connecting, and serving.
Unitarian Church of Edmonton Calendar
Using a calendar on your cell phone or email? To connect our calendar to yours, click on the [+] icon.