CUUWA WOMEN'S DAY SERVICE
March 10, 2013
Strong women. Today, as we celebrate National Women's Day across Canada I find myself thinking of all the strong women of the past and how much we need such women today. What were the qualities which made them strong? They must have been women of great courage, strength of conviction, patience and endurance.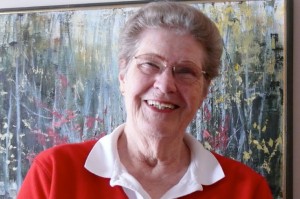 The men who explored and settled this country, brought with them the attitudes and social customs of their land of origin. There, owning property gave you power, so pioneers came hoping to gain status by owning property. Men owned the property and the women and children were to be looked after and /or used as their owner saw fit.
An excerpt from SOJOURNER TRUTH: AIN'T I A WOMAN? by Patricia and Frederick McKissack gives us this picture.
"That man over there, 'she said pointing to a minister who had said women were the 'weaker sex'." "He says women need to be helped into carriages and lifted over ditches and to have the best everywhere. Nobody ever helps me into carriages, over mud puddles, or gets me any best places." And raising herself to her full height, she asked, "and ain't I a woman?"
Sojourner Truth turned to the men who were seated behind her: "look at me!" She bared her right arm and raised it in the air. The audience gasped as one voice. Her dark arm was muscular, made strong by hard work. "I have ploughed. And I have planted. And I have gathered into barns. And no man could head me." She paused and asked this time in a whisper: "And ain't I a woman?"
I have borne children and seen them sold into slavery, and when I cried out in a mother's grief, none heard me but Jesus. And ain't I a woman?"
One woman a slave, the other a mother, wife or daughter of a property owner. The woman in either situation was judged according to her social standing not for
herself. Today, we find it hard to imagine being a chattel. A woman's status in the community depended entirely on her father, brother, husband or son. As they were the owners of property they had control. They could be elected to enact the law.
In such a world, think of the courage, the strength of conviction needed by those early suffragettes to speak out against the system and to work to achieve the right to vote, to own property and to have a say in who should govern them. They experienced jail, abusive treatment, castigation and yet they held firm to their beliefs.
How very much some of those early women risked for what they believed. Overcoming, changing public opinion doesn't happen without pain. Sadly, some of their worst opponents were other women who accepted and felt safe with the status quo. Nevertheless, change happened. Strong women made change happen.
In Canada, the battle for women to be considered a person before the law and to own property was led by five Alberta women. Those women used Pink Teas to cover their political activity which resulted in the "Women as Person's" ruling by the Privy Council. The Famous Five are Canadian heroines.
Some of us here today, remember what it was like to be a youth in the 1930's. Fathers were very much the head of the family. Male and female roles were clear. Girls were expected to marry, stay home, bear children and do all the domestic duties, childrearing, meal providing and housekeeping. Higher education for females was not seen to be important. Males were expected to provide and so have the final say in all things. As we reached adulthood we could vote, some young women were attending university but the roles in the workforce were limited.
A major change was triggered by the 2nd world war. Women were needed to take on jobs formerly only held by males. Molly Butterworth, an early member of this Church, was an Edmonton Public School Trustee who was instrumental in gaining the right for women who married to continue to teach during the war and they continue to do so.
Doing the work only men had been doing prior to the war strengthened women's sense of equality.
There was a growing belief that a woman should have control over her own body as an essential woman's right. Flora Watson, of this congregation, stored supplies for Planned Parenthood in her basement. As a result neighbors wouldn't let their children play with her children. Flora faced censure but her conviction gave her the courage to fight for what she believed. In the 1950's contraception still had lots of opposition. Including abortion as a right among the choices available to women was still a long way off.
Women began to share their personal experiences with each other and find they were not isolated or different from each other. They began to appreciate and see their problems as global and ultimately political.
Feminism, above all, speaks to the prime importance of the individual and, as such, to human freedom. Think what it would mean to see true gender equality achieved.
What have women done in our Unitarian Universalist denomination?
Emily Stowe, who lived from May 1, 1831 to April 30, 1903, was a path-breaking Canadian physician, suffragist and Unitarian who led campaigns to provide women access to professional education. Her efforts led to the organization of a woman's movement in Canada and to the foundation of a medical college for women. In 1865, denied admission to the Toronto School of Medicine and the Vice President told her 'the doors of the University are not open to women and I trust they never will be'. She replied: "I will make it the business of my life to see they are opened and women have the same opportunities as men".
Gender equality was first declared by the Quakers in the early 1800's. Fidelia Gillette, in 1888 began to serve the Universalist congregation of Bloomfield, Ontario. She was likely the first ordained woman in Canada. By 1977, women constituted only 5% of UU clergy. By 1999 the UUA had become the first large denomination to have a majority of female ministers.
Women had a role in the writing and adoption of our current UU Principles. The former version of the Principles asked members to endorse: "The Fatherhood of God, the Brotherhood of Man, the Leadership of Jesus, Salvation through Character, and the Progress of Mankind Onward and Upward Forever." The impetus for change came from the UU Women's Federation. In 1977, members decided that the non-inclusive language had to change.
After conducting a survey which showed that women in the denomination held nowhere near half of the UU ministerial positions or other important roles, the UUWF put forward a Women and Religion resolution which called on leaders to 'make every effort to: put traditional assumptions and language in perspective, and to avoid sexist assumptions and language in the future'. The resolution passed unanimously. (I remember being part of a study group in this church which worked on the proposed changes to Principles.)
The non-sexist revision of the Principles and Tradition, drafted by the UU women's groups, was presented to the General Assembly in 1981. After further debate and study in 1985 they were accepted. This was a major change which required conviction and some patience. The new hymn book, "Singing the Living Tradition" printed in 1993 was the natural next step in this process.
The Women and Religion movement attracted women from the Canadian Prairies. Beth Hone of Regina and Lois Whyte of Winnipeg attended the WR meetings in California. They organized a meeting of women at the Western Canada District Conference and the following year, 1986, the first UU Prairie Women's Retreat was held in Lumsden, SK. These Gatherings provided women an opportunity to develop their skills in a supportive group. The 26th meeting of the Gathering will take place this July.
Janice Hocking, a former member of UCE moved to Naniamo in the early 1990's and later started an Island Woman's Retreat which has now met for 17 years.
The UU women in Halifax have been organized for many years and in the 1980's produced a book about the early notable women in our denomination. They included Silver Keeping, a founding member of this congregation.
The UUWF Board had a Canadian member until the Federation changed its purposes. Beth Hone, Katie Stein Sather, Shirley Kitchen and Betty Donaldson were WCD members of that Board. Many of us have benefited from their programs. Cakes for the Queen of Heaven and Rise Up and Call Her Name. They are still available and in some of our congregations are being presented for a second time for a new and younger membership.
As the UUWF changed, Betty Donaldson approached the CUC expressing the need for a Canadian Women's organization to continue the efforts to provide programs for women, and monitor the roles of women in our societies. As the CUC was in the process of redefining itself in separation from the UUA, the subject of a women's organization was not addressed.
With the CUC moving toward separation from the UUA, the women of the Prairie Gathering began to explore how to relate to the new organization. The Island Women's group undertook to hold a Women's Day meeting at the CUC Annual Meeting in 2009. That meeting triggered the plans for the possible founding of a national women's organization. The CUUWA was formally founded in May 2010 at the CUC meetings in Toronto. The first annual meeting was held by telephone in May 2011 and had members participating from Halifax, NS to Comox, BC. Now we prepare for the CUUWA Annual meeting and Pink Tea at the CUC meetings in Calgary in May.
Today, across Canada, we take time to honor those women whose courage, indominable will, and sacrifice, gained us the rights we enjoy. Nevertheless, much remains to be done.
We are daily being overwhelmed with horror stories. Women are still chattels in some cultures, married off in childhood; still being mistreated; killed to assuage family honor and raped. The news is full of reports of these injustices across the world. The mistreatment of women is a worldwide problem but today there are signs women are beginning to rise in protest.
Let us, UU women, be reminded of what we have learned from those women of the past. They felt the strong need for change and ultimately when one spoke up, others joined in. Together, they made change happen.
Women of today are just as strong, care just as deeply about human rights. United we too can make change happen.
Blessed be.