Our minister acts as a guide to the church in ethical and theological matters, as a leader in worship (freedom of the pulpit is granted by the congregation) and as a friend and counsellor to all who seek these services.  Lay Chaplains may officiate at rites of passage such as marriages and services of union, memorial services and child dedications.  From time to time, the church may host an intern minister. An intern ministry is one of the steps in the path to ordination as a Unitarian Universalist minister.
Reverend Lee Anne Washington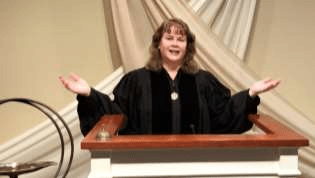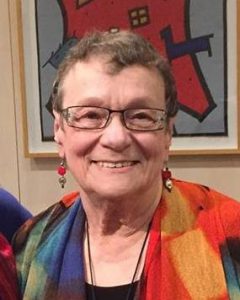 Rev. Audrey Brooks served as the UU chaplain at the University of Alberta campus.
A longtime member of UCE, Audrey has a Master of Education degree from the U of A and Master of Divinity degree from the Bangor Theological Seminary in Maine, U.S.A. Audrey performs many marriage and memorial services.
Marilyn Gaa, Lay Chaplain