Dear Ones,
Once again, you are experiencing a transition from one minister to another. I congratulate the search team for finding someone so well-suited for being your spiritual leader and for sharing ministry with you at this time.
Rev. Rosemary Morrison and I are already well acquainted and are working together to ensure a smooth transition. I am delighted foryou and for her as she brings ministerial skills and life experiences that will serve you both well in the coming months and years.
It has been a pleasure serving UCE. Though we were separated by a continent and our time together was short, we formed strong bonds born of shared experiences:
● The sorrow of death and the joy of birth;
● The loneliness caused by the pandemic and the discovery of new ways to connect;
● The commitment, creativity, and collaboration that made worship meaningful;
● The discoveries that come with self-reflection; and
● The satisfaction of many a job well done, to name but a few.
This has been a year of discovery and celebration for UCE. Through your participation in the interim transition tasks, of which there will be more, you have:
● Shared stories about your founding and formative events over the years;
● Examined your organizational structure through the Interim Transition Team's task teams for good governance, financial best practices, and volunteer best practices;
● Begun Clarifying your identity as a faith community and your core values by thoughtfully answering the ITT's probing and self-reflective questions; and
● Begun assessing your progress toward fulfilling the recommendations of the Strategic Plan for 2016-2020 through the work of the Committee on Ministry.
You have much to be proud of and much to be grateful for. You have an unusually large percentage of congregants who are active in many different aspects of congregational life. You regularly demonstrate your care and concern for each other and for the well-being of the congregation as a whole. You are, as they say in the South, "good people." My desire for you as I leave you is the same as it was when I joined you: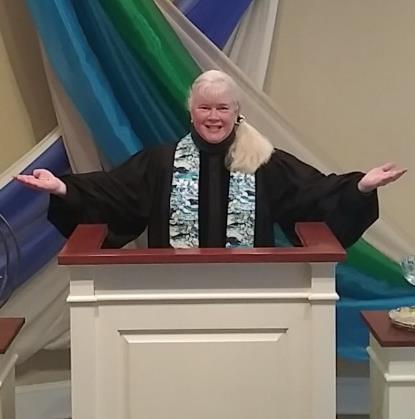 May Love Permeate By Becca Reynolds
May love permeate your every heartbeat
May faith guide your every step
May truth and compassion be your Eternal travelling companions
And may a deep, abiding Spirit rest joyously
In your every waking wish
And your every resting dream.