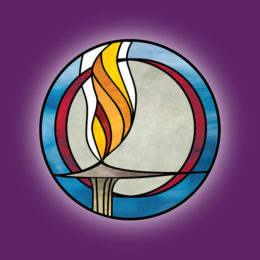 Date
Jun 27 2021
Expired!
"World's Biggest UU Service" — 10 AM — UUA
Join Zoom Meeting: https://www.youtube.com/channel/UCcfE-wN-Fk6xsLDrOZicPcg
World'sBiggest UU Service
Todaywe will join the Sunday morning worship that is part of the AnnualGeneral Assembly of the Unitarian Universalist Association, the hugeAmerican organization. Last year, more than 10,000 screens tuned infor this online event. Note:It starts at 10 am, not our usual 10:30 am.It will be streamed on the UUA YouTube channel. We'll give you alink.


~~~~~~~~~
PLEASE NOTE:
Every Sunday we open the Zoom meeting by 10am — on some Sundays we may need some tech time and won't be able to admit you from the waiting room until 10:15am. Don't worry, we have not forgotten about you! We will admit from the "waiting room" as soon as we can.
We ask that everyone that is volunteering (readings, zoom support, etc) to sign in at 10:00amMT so we can ensure all the correct people are made "co-host" and have the ability to unmute plus the other functions they need to access.
Thank you so much for your support and understanding as we strive to grow and learn.
~~~~~~~~~