This column will encourage you to attend the Canadian Unitarian Council Annual Conference over the May long weekend in Calgary.  The 'why' will take a few minutes to explain.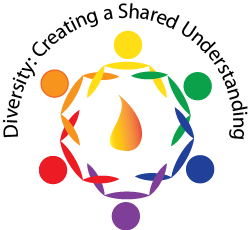 What do you do when you meet someone from another culture?  It's a question that has been very much in front of me of late.
In February, I was in Shillong, India, on a very busy market street with perhaps 500 other people.  I was the only one of obvious European descent.  That was a pretty new thing, and it took a while to adjust.
In the last few months I have attended some Idle No More events more as an observer than protester.  I support the drive for Native rights, but I'm unclear on the best path to get there.  I also agree with the criticism of the Movement that indicates that their goals are unclear.  When the feminists stood up 30 years ago, "Equal work for equal pay," was easy to get behind.  That sharp focus has yet to emerge in INM.
In March, I attended a retreat devoted to a Minister's Association program on Intercultural Connection.  It was refreshingly free of finger pointing and guilt.  Instead we learned to pay attention to what we observe in situations like the ones above.  We were also taught to see our observations as culturally biased.  We learned the need to observe more deeply, to set aside our assumptions and to ask about what we observe.  It was excellent.
Finally, I have been serving on the planning committee for the CUC Annual Conference.  The theme is "Diversity: Creating a Shared Understanding", and the differing 'pools' will encourage in depth looks at things like diversity in racial questions, in economic issues, in music, even in how quickly a congregation can change its culture.  For more details click here.
I'm encouraging you to attend, because I think this conference will be transformative.
Whether you are a social justice activist, a moderate like me, or someone who is a little nervous about diversity and intercultural connection, you will learn something.  I know, because I have been through some parts of it.
The demographic make-up of Canada is changing.  The 'dominant culture' likely won't be the majority for very much longer.  That's a very simple fact.  Taking a weekend to think about how we will live and act in this newly developing society is a worthwhile way to spend our time.  Thinking about these from a Unitarian religious perspective is maybe even more useful.
See you in church…or perhaps in Calgary
Brian