"Deeply Connected, Radically Inclusive" A sermon on the CUC Vision Statement
Rev. Brian J. Kiely, January 15, 2017
I had a pretty busy week.  Lots of meetings, lots of phone calls, a couple of presentations, plus the work of maintaining a home and family.  It was manageable, but full. I am not saying that to garner sympathy.  I expect most of you had busier and more stressful weeks than I.  I am just struck by how in those busy weeks it's easy to get inundated by tasks and to do lists.  It's easy to lose sight of why we do what we do and why it matters to us and the world.  I know I had that failure this week.
At our Board meeting this week Yvonne Mireau read some opening words by poet Mark Nepo that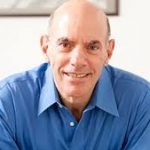 spoke about the short distance between 'peace' and 'misery' in our lives.  They seemed apropos to this idea of getting distracted from things that are important – like vision.
If peace comes from being the whole, then misery stems from a loss of perspective.
We begin so aware and grateful.  The sun somehow hangs there in the sky.  The little bird sings.  The miracle of life just happens.  Then we stub our toe, and in that moment of pain, the whole world is reduced to our poor little toe.  Now, for a day or two, it is difficult to walk.  With every step we are reminded of our poor little toe.
Nepo concludes, "misery is a moment of suffering allowed to become everything."
Walking my dog Herman in Wednesday's howling winds with snow crystals stinging my eyes, I confess I had a bit of a hard time of recalling the peace and joy of dog walking! But and so I had a busy week.  Big deal.  I have to remind myself to not lose sight of what really matters, not to get 'buried' in the misery of distraction.
Having an idea or a vision for our lives is one of those things that can help us transcend those daily miseries.  If we know why we are doing what we do, it diminishes the frustration and negativity of the set backs.  We can place them in the context of the bigger picture of the larger goals and so diminish their power.  As the US Civil Rights movement used to say, we need to "Keep our eyes on the prize."  Good advice.
Last year our national body, the Canadian Unitarian Council adopted the new Vision Statement we read earlier. You may note that the delegates who approved this document added them to the long standing "seven principles that guide our choices, six sources that nourish our spirits."  They have added a vision subtitled "five aspirations that help us grow."
As with all such documents they only become meaningful if people take some time to think more deeply about what the nice phases might mean for us and in the church.  So I thought it would be a good exercise to look at the five major statements over the next three weeks.
Besides, I just learned from church treasurer and CUC Board Member Susan Ruttan, that they are planning a sermon contest with a cash prize.  Thought I would get a head start. 🙂
The first two statements are :
*Deeply Connected We strive to foster healthy relationships amongst and within UU communities, with the broader world and with all life.
*Radically Inclusive We strive to create hospitable, diverse, multi- generational communities.
These two ideas pair nicely, I think with a bit of tension between the two.  Together they define a way of creating community.  The first speaks to the inside of the circles we create, the second invites us to turn outward and to think  more about the boundaries of that circle.  How far do they extend? How permeable will we allow them to be?
In many ways they are a core expression of our Unitarian values.  They reminded me of the lyric in the beloved "Spirit of Life", "Roots hold me close, wings set me free."  That song  also speaks to the need to look both inward and outward.
We have a vision of meaningful community that keeps us safe, that comforts us in time of need, that helps us find strength.  That's a beautiful thing.  It is not easily created.  Building community requires that we go far beyond pretty words.  It takes action, one-to-one.  It takes an attitude adjustment.
Over the years I have spoken to many newcomers on their first Sunday in church.  Some arrive hungering for exactly for this kind of community and connection.  Within a few weeks they are involved and soon grow indispensable to the life of our church.
Others are more nervous, more cautious.  Perhaps they are naturally shy, or maybe they have been burned by over-blown promises in other communities.  Perhaps they have never really experienced the kind of immersive warmth a deeply connected group can provide.  Perhaps they are afraid it will become cloying and leave them gasping for air.  They see some of the members conversing, connecting, smiling, hugging.  Maybe they want that, but they are also a little afraid of it, or don't know how to get there. Some people feel at home quickly, others take months or years, and some never do.
A deeply connected community has to make room for all of those stories, all those people…if those people want to belong.  The first thing the 'insiders' have to realize is that what they love is not for everybody.  The second thing they have to realize is that their willingness to welcome and gently invite newcomers into the circle can be a critical part of the decision process.  We have to welcome those who want to come farther in and wave cordial farewells to those who want something else.
The Vision statement reads, "We strive to foster healthy relationships amongst and within UU communities, with the broader world and with all life."
People in community have to do some striving, among themselves as friends and caregivers of course.  But we also have to extend our welcome outward at the very least to people who come to visit with us.  And then the final part reminds us that we have to live the Principles and values we celebrate here out there in the world.  Whether we do it wearing a bright green UU tee shirt or not, we have an obligation to share our values, to let them leak out beyond the boundary circle.  As I say almost every week in the benediction, "The chalice is extinguished, but its light lives on in each of you.  Carry that flame and share it with those you know, those you love and most especially with those you have yet to meet."
We love our community's values, ideas and warmth so much that we want to share it widely, freely and in a way that is consistent with our Principle that affirms the worth and dignity of all people.  First we do that with the people who visit here, and then we live it outside as well, as best we can.
That's where the second point of the CUC Vision comes into play.
Radically Inclusive We strive to create hospitable, diverse, multi- generational communities.
In one sense this speaks to that welcoming attitude and so goes hand in hand with 'Deeply Connected'.  It's always tricky, however.  In a September sermon on diversity I wrote,
Diversity is a far more challenging word than we think. In some ways it's a curse.   We all like the idea of a diverse community.  But what are we willing to do to develop one?  What accommodations will we make?  …
I think most UU's would like to see a more diverse church community.  We would love to see all ages and ethnicities and genders coming together to make our church stronger.  But real diversification is hard. Why?  Because we each have our comfort zones.  Whether we admit it or not, most of us want to feel safe in church.  We want to be with people -however unconsciously – who are like us.  We want to encounter difference…just not enough to cause discomfort.  Stepping out of that safe zone is risky and sometimes hard.
That's a feeling – a truth really- that makes me uncomfortable.  I want to think myself open to diversity.  But I don't think I am as open as I want to be.
I am not sure 'radically inclusive' is a title that many communities can claim…certainly not ours.
We have made strides, I think.  Our demographic average is younger than many congregations and our youth and children's programs are growing again. But then a vision statement describes the goal, not the present state.
We have long been a welcoming home for gender and orientation diversity.  But we are still pretty much a euro-centric middle class congregation.  Radically inclusive?  Maybe not fully. But again, isn't that what a vision supposed to be?  It does not describe what you have achieved, but what you hope to achieve.  It's not about where you are as much as it's about where you want to go.  If we did not have to strive to become better, it would be easy to settle into complacency.
Something I find exciting is that this vision is already shared beyond our walls.  There is an energy in this city into which we can tap.  I would even say that we are presently living in an Edmonton that feels very Unitarian in a way.  Our Mayor and Council are working hard to foster exactly these values.  We are working to house our homeless in all parts of the city, not just the poorer areas and with good success, 4,000 in six years.
Our own Jeff Bisanz was involved in the development of the End Poverty Edmonton plan that – speaking to the radically inclusive vision – overtly includes the aboriginal communities not only in its stakeholders, but in its focus and language.  Now that Council has committed to funding that program, look for more progress and effort in the near future.  Our Mayor and Council are trying to reinforce our communities and neighbourhoods and yet hold the city to a high standard of inclusiveness and mutual respect
The #makeitawkward campaign discussed in our reading is a good example. Jesse Lipscombe responded to an act of racism as a private citizen in a most creative way.  The Mayor responded within hours and now #makeitawkward is a 'thing' here, in Winnipeg and now Toronto as well.  Thanks to our friend Ali Hammington of the Ravenwood Temple we have Mr. Lipscombe coming to speak to us next Monday evening.  I hope we have a good turnout for as little an act as it is, this moves us a small way towards that vision of being Radically Inclusive.
Why does anyone come to church?  More specifically, why do we, generally a bunch of liberal humanists many of whom are pretty skeptical about the supernatural – why do we ever come to a place that calls itself a church?
There are as many reasons as there are people here, I suppose, but finding a community where we feel welcomed and accepted must rate high on the list.  Equal to that, I hope, is a desire to be affirmed in how we try to live morally acceptable lives and to be challenged to do that even better. For that we need to be inspired by a set of directions or goals..  In setting out, "five aspirations to help us grow," we as a member congregation of the Council have set out a useful Vision.
In adopting "five aspirations to help us grow" and working it into our own vision, we take a step towards becoming individuals and a community with richer, deeper and more purposeful lives.