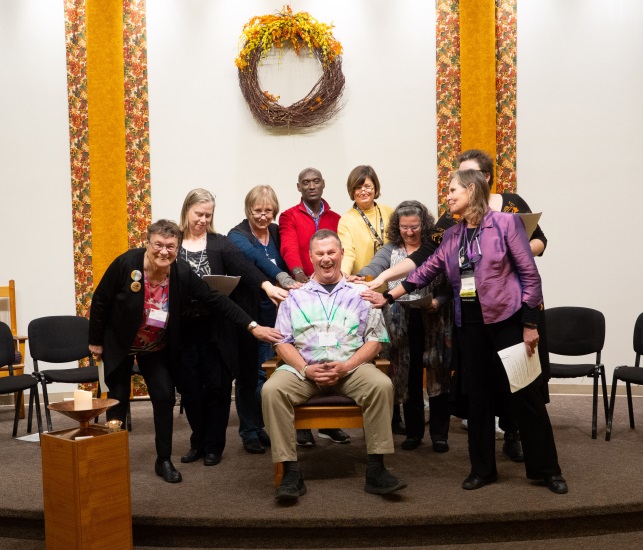 The Western Fall Gathering was about as complete a success as it could have been. We had great attendance and along with our Westwood friends offered a weekend welcome that was fulsome and capable. There were very few hitches along the way and events flowed smoothly one into the other. As a veteran of 21 of these, I can say that is a rare statement!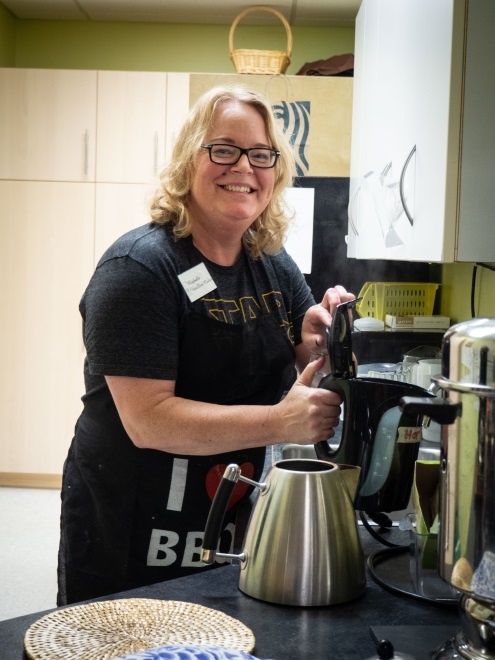 Special kudos have to go to Michelle Van Der Molen who planned and ran the food for 70 some people. Though she had lots of helpers at times, anyone who hung around the kitchen knows that without her unflappable leadership, planning and genial personality, things in the food area would have gone very differently.
I also want to name the UCE folks on the planning teams. Karen Bilida handled media and space management beautifully and made Scott Harrison do all the hard work. Will Adair and Maria Jenkins did great work supporting the Youth Con and organizing volunteers. Karen Mills gathered the team for a great music workshop and represented us well at the opening ceremonies. Declan Kiely did great work on communications for the Youth Con and served as an unofficial host welcoming the incoming young people.
And we also saw one of the things I absolutely love the most about this congregation: when we needed to set up or take down rooms for the banquet, the Sunday service, the opening ceremonies or the workshops there were many hands suddenly appearing to manage tables, move chairs, decorate, serve and clean up afterwards. It's something we do so naturally around here that the planners didn't worry (much) about that aspect. You did what we expected you would do almost unasked and for that we are grateful.
Finally, thanks to those of you who specially turned out to watch my colleagues 'BROast" me at the Saturday dinner. I hope you enjoyed it as much as I did.

See you in church
Brian